Make the right choices for your family
Family law is a huge ground of law, and it brings on so much responsibility to carry out things correctly for any dispute-related concern. At Tamblyn, we ensure that we provide appropriate legal aid to our clients, and our guidance should make their problems a little bit easier to handle so that they do not have to take all the burdens on themselves. We divided the branches of family laws into various categories to make them easier for you to understand.
Family law Attorney in Renton at Tamblyn Law understands that divorce and other family disputes can affect all the people involved in this. You can always count on our unit of expert attorneys to lessen your legal burdens and bring the divorce to an amicable conclusion.
The legislative objective is to ensure that the child support orders meet the basic needs and provide all the support commensurate with the parent's income, the standard of living, and resources. If you want to review the child support order to determine the amount of child support under the laws, then you can reach our office or call us. Our child support attorney, who has expertise in this field, will be there to guide you in every step.
Often parties that are involved in divorce cases choose to restore their marital life and rights, so they opt for the mediation process. This process is about resolving the differences involved in the marriage dissolution. If you need help solving the disputes between you and your partner in the divorce, our mediators and family law attorneys, Newcastle, are here to help you.
Family Law Cases We Help With Include:
Family law is an extensive area of legal practice, including divorce, custody, separation, paternity, property division, and many more. This can involve many legal issues that cross disciplinary boundaries, such as real estate rights, income calculation, child custody issues, and restraining orders. Tamblyn law firm is here at your service for all your queries regarding all these legal disputes. We have expertise in family law and divorce, and often, we provide mediation services that usually help our clients avoid legal systems with lasting and comprehensive solutions. We work with this commitment to building a strong attorney-client relationship.
In Tamblyn law, we provide dedicated and experienced representation, which you need in a family law attorney in Renton. Cases we help with:
Family law
Legal separation
Child custody
Alimony
Property distribution
Get an appointment Today!
Suppose you are looking for a family law attorney in Bellevue who can represent you in a court of law and advocate for you firmly on your behalf in cases that involve child support, divorce, or any other legal disputes related to family law. In that case, you should look no further than the team of expert attorneys at Tamblyn law.
For details regarding the other legal aid services or appointment booking procedures, you can reach out to us directly or can go over a call. Our team is here to take all the legal burdens off your shoulders.
Make the right choices for your family
Family lawyers provide legal representation to individuals or families regarding issues such as adoption, children's rights, divorce, and estates and trusts. Family law is a multifaceted field in which lawyers work on both civil and criminal cases. Tamblyn Law operate as mediators between family members when conflicts arise and helps you in accomplish your goals in the shortest time possible at a reasonable "flat rate" fee.
At Tamblyn Law, our experienced legal team will help manage your divorce from beginning to end near Renton WA and Bellevue WA. We know the process can be very stressful and difficult, and that is why we are with you for each step of the process. We strive to assist you to keep this challenging and overwhelming time as stress free as possible.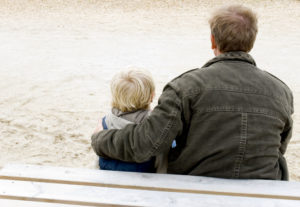 Going through a divorce is hard, but it becomes especially complicated and difficult when both parties have a lot of assets or own a business. You need someone on your side to protect your interests and guide you through this process. Our office can help protect your interests and work with other professionals in order to properly evaluate and determine the proper evaluation of all your assets.
One of the most important things you can do when you are served with divorce papers or contemplating filing a divorce is to consult an attorney. Let them review your situation and prepare a plan to either start your divorce or to protect your interests.
Our philosophy is to ethically represent you during your divorce and work with the opposing counsel to ensure that everything is done properly and fairly. Some attorneys will promise you the world, just to ensure that you retain you as a client. Our office prefers to educate you about the divorce and explain your options and to offer realistic outcomes based upon the situation that you present to our office.
As with the practice with law, there are no guarantees of a specific outcome. However, what we can guarantee is that our attorneys will take the time to listen to you and provide you with the best service available.
Let us tackle even your hardest problems
There are so many places that legal assistance can make a difference for your family. Whether you're going through a divorce, considering separation, or are trying to negotiate property, our whole team will come together to help you create arrangements that are in your best interest
Trustworthy help you can rely on
Divorce cases
Family law
Legal separation
Child custody
Alimony
Property distribution