Make the right choices for your family
You have worked hard your entire life, you thought that your marriage will last, however, unfortunately you are faced with the prospect of a divorce.
When divorcing in WA State it is good to remember we have a 90 day "cooling off" period, meaning the soonest you can finalize your divorce is in 90 days. If there is an agreement and you want to finalize quickly, you will have had to had filed and served the initial pleadings, had effective service, and have the final pleadings drafted and ready to file. Tamblyn Law specializes in uncontested divorces of this nature and can accomplish your goals in the shortest time possible at a reasonable "flat rate" fee.
At Tamblyn Law, our experienced legal team will help manage your divorce from beginning to end near Renton WA and Bellevue WA. We know the process can be very stressful and difficult, and that is why we are with you for each step of the process. We strive to assist you to keep this challenging and overwhelming time as stress free as possible.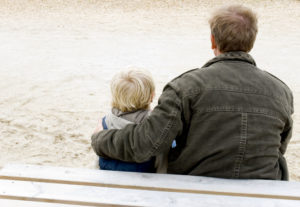 Going through a divorce is hard, but it becomes especially complicated and difficult when both parties have a lot of assets or own a business. You need someone on your side to protect your interests and guide you through this process. Our office can help protect your interests and work with other professionals in order to properly evaluate and determine the proper evaluation of all your assets.
One of the most important things you can do when you are served with divorce papers or contemplating filing a divorce is to consult an attorney. Let them review your situation and prepare a plan to either start your divorce or to protect your interests.
Our philosophy is to ethically represent you during your divorce and work with the opposing counsel to ensure that everything is done properly and fairly. Some attorneys will promise you the world, just to ensure that you retain you as a client. Our office prefers to educate you about the divorce and explain your options and to offer realistic outcomes based upon the situation that you present to our office.
As with the practice with law, there are no guarantees of a specific outcome. However, what we can guarantee is that our attorneys will take the time to listen to you and provide you with the best service available.
Let us tackle even your hardest problems
There are so many places that legal assistance can make a difference for your family. Whether you're going through a divorce, considering separation, or are trying to negotiate property, our whole team will come together to help you create arrangements that are in your best interest
Trustworthy help you can rely on
Divorce cases
Legal separation
Child custody
Alimony
Property distribution