Experienced Divorce Lawyer and Attorney in New Castle
Tamblyn Law believes in providing compassionate representation for familial matters & divorce disputes. We offer divorce attorneys near New Castle for personal and individualized services to get. Sara Tamblyn is one of our finest attorneys. You are not just another client; all your needs matter to us.
Types of Divorce Cases We Handle in New Castle
Unfortunately, marriages can end in divorce as well. Indeed, you must be aware of different types of divorces. It includes some peaceful separations, as well as some conflict scenarios. 
1. Uncontested divorce
The uncontested divorce procedure is short, as both parties agree to the settlement for the divorce, and that is not being argued. 
2. At fault divorce
In such a type of divorce, one partner has committed wrongdoing during the marriage. The procedure can stretch up very long, as per the severity of the dispute. 
3. No-fault divorce
In a no-fault divorce, neither party is at fault for the dissolution of the marriage. It is a short process. 
4. Contested divorce 
The divorce process can be very long in a contested divorce, where one partner does not agree with the terms of the divorce.
Why Choose Tamblyn Law in New Castle?
To provide fruitful results in the journey of filing a divorce to resolving all the family disputes, Tamblyn is here to help you out in every step. An attorney can understand the situation and provide a beneficial and effective solution.
Why Do You Need an Experienced Divorce Attorney in Bellevue?
Dissolution of marriage or divorce is a legal procedure for serving the marriage contract, which can be stressful for both parties. We understand that it is quite hard to deal with such situations, and that is why we are here for you to assist you in every step. 
From beginning to end at Tamblyn law, our divorce attorney in New Castle can manage the proceedings.
Why Do You Need an Experienced Divorce Attorney in New Castle?
Divorce can be a challenging and very stressful process that can mentally and physically affect both the spouse and their children. Due to the spike in divorce cases, there is a real requirement for a good divorce lawyer. Here are some of the major benefits of hiring a divorce attorney:
1. Paperwork
Like any other legal procedure, divorce also requires a lot of documentation, from marriage certificates to asset documents; there is also a need for legal documentation, which is a lot of hassle for an inexperienced person. 
This is where divorce attorneys come in handy, as they can do all the legal stuff and interpret all the legal lingo for you so that the process can run smoothly. 
2. Knowledge of the law
The first reason behind the involvement of a divorce attorney in New Castle is that the attorney has a good grasp of the laws and is in a better position to help you with all the legal proceedings. 
Apart from that, laws may vary from state to state. Therefore it is crucial to have someone aware of these variations at hand so that they can keep the procedure on track. An experienced divorce lawyer near New Castle, well-versed in court proceedings and paperwork, can help your case greatly. 
3. Division of assets
The attorney can also help you negotiate through the divorce with the spouse and ensure that both parties get the best deal after splitting up. A good divorce attorney can assist you in having a calm negotiation with the spouse, ensuring that both of them get what they deserve. 
4. Offers alternatives
As we have explained earlier, divorce has so many consequences that it is difficult for both parties to be civil and finalize the divorce. 
Rather than taking this route, which is often exhausting and embarrassing, the divorce attorney can guide the couple to finalize the divorce. They can help the couple calmly initiate from the comfort of their home.
We Can Answer Your Questions
We are willing to resolve all your disputes and answer the questions that are mentioned below:
Will my rights in the home be affected if I move out?

How will I pay for living expenses if I move out?

Will I have to pay spousal maintenance to my spouse upon separation?

Who will get custody of the kids?

Can I force my spouse to sell the family home?

Who is responsible for paying the credit card debts?

Who will continue to operate our community business?

What if my spouse threatens to hurt me if I file for divorce?
Consider taking help from an experienced lawyer who can assist you through all these legal procedures.
Get a Free Consultation From an Experienced Divorce Attorney Near New Castle
Before hiring an attorney, you must dodge frauds and scammers. You can reach out to Tamblyn Law to learn more about choosing a Divorce Attorney you can trust. 
For details, you can contact our law offices to set up an appointment.
Make the right choices for your family
You have worked hard your entire life, you thought that your marriage will last, however, unfortunately you are faced with the prospect of a divorce.
When divorcing in WA State it is good to remember we have a 90 day "cooling off" period, meaning the soonest you can finalize your divorce is in 90 days. If there is an agreement and you want to finalize quickly, you will have had to had filed and served the initial pleadings, had effective service, and have the final pleadings drafted and ready to file. Tamblyn Law specializes in uncontested divorces of this nature and can accomplish your goals in the shortest time possible at a reasonable "flat rate" fee.
At Tamblyn Law, our experienced legal team will help manage your divorce from beginning to end near Renton WA and Bellevue WA. We know the process can be very stressful and difficult, and that is why we are with you for each step of the process. We strive to assist you to keep this challenging and overwhelming time as stress free as possible.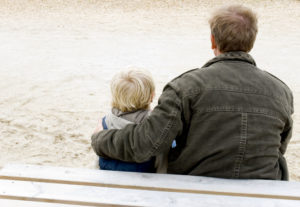 Going through a divorce is hard, but it becomes especially complicated and difficult when both parties have a lot of assets or own a business. You need someone on your side to protect your interests and guide you through this process. Our office can help protect your interests and work with other professionals in order to properly evaluate and determine the proper evaluation of all your assets.
One of the most important things you can do when you are served with divorce papers or contemplating filing a divorce is to consult an attorney. Let them review your situation and prepare a plan to either start your divorce or to protect your interests.
Our philosophy is to ethically represent you during your divorce and work with the opposing counsel to ensure that everything is done properly and fairly. Some attorneys will promise you the world, just to ensure that you retain you as a client. Our office prefers to educate you about the divorce and explain your options and to offer realistic outcomes based upon the situation that you present to our office.
As with the practice with law, there are no guarantees of a specific outcome. However, what we can guarantee is that our attorneys will take the time to listen to you and provide you with the best service available.
Let us tackle even your hardest problems
There are so many places that legal assistance can make a difference for your family. Whether you're going through a divorce, considering separation, or are trying to negotiate property, our whole team will come together to help you create arrangements that are in your best interest
Trustworthy help you can rely on
Divorce cases
Family law
Legal separation
Child custody
Alimony
Property distribution